My online Pilates workouts are designed to give you Pilates and Fitness, Strength and Toning exercises that you can do by yourself at home.

Each workout is structured so that there are exercise options for both beginners and more advanced Pilates students. I release a new video every week.
You can either purchase a single video for lifetime access, or sign up for monthly membership that will give you continued access to my whole library of online Pilates workouts.

Find out more about each workout by clicking on the images below.

Online Pilates Monthly membership
Get all Scandi Pilates online workouts with a single monthly payment of £14.99. New workouts are released each week.
Sign up
A taster video for you to try!
Start with a Stretch!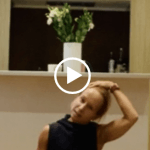 This is a quick 15 minutes mobility stretching session for you to enjoy today!
Yes please
Avoid getting the 'tech neck'
Enjoy a neck & shoulder release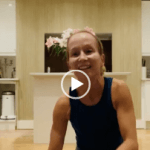 Try this 9 minute sample session to really relieve the tension in neck and shoulders that afflicts so many of us who work (and play) at screens!
Yes please